Buying a cheap multimeter might be tempting because of the lower price tag, but there are a number of reasons why you might want to save your money...
Insulation testing is crucial for maintaining the integrity of electrical systems. By measuring the insulation resistance, the tester can identify potential issues such as deteriorated insulation, moisture ingress, or damaged cables. These problems can lead to electrical faults, equipment failure, or even electrical hazards such as electric shocks or fires.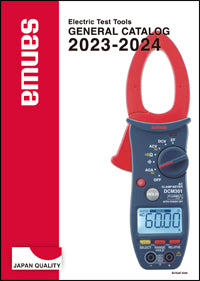 The 2023/2024 Sanwa Multimeter Catalog Is Here!